Turning and milling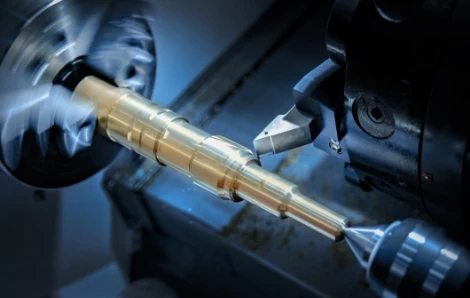 Our company from the Pomeranian Voivodeship specializes in milling and turning services. We carry out orders for single items and larger series. We do all the work on our own, so we can reduce the costs of machining and other services - we do not use the work of subcontractors and intermediaries. With a reliable machine park, we can efficiently execute orders in a short time.
Turning rings and larger dimensions items
Our extensive machine park allows us to handle every order. We have professional machines that can turn diameter of up to 2000 mm. We produce elements manufactured in the ring-turning process for clients from all over Europe and partners from Poland. During 20 years of activity, we have earned a good reputation in the field of production of turned parts and machining. We specialize in the production of ship hatches, rings, and covers. We execute the order based on the provided documentation in paper or electronic form.
Machining
We specialize in machining - a popular method consisting of the efficient preparation of ideal materials for the production of machines, vehicles, and other structural components. We use reliable devices: lathes, milling machines, drills, and grinders - also CNC-controlled. As specialists in the field of milling and turning rings, we are able to produce details of the highest quality.
Machining, otherwise known as subtractive manufacturing, is carried out by precisely removing excess material - an allowance removed with sharp and precise tools, such as knives or chisels, which are computer-controlled. We watch over every stage of the process so that it is carried out on the basis of the provided documentation.