Cięcie laserem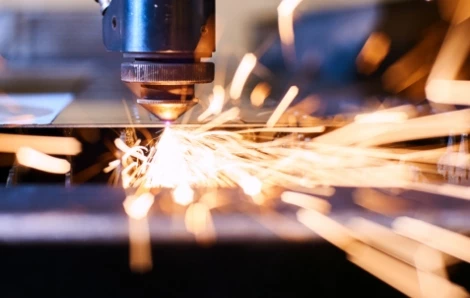 We offer our clients laser-cutting services for metal sheets of any shape. We execute orders in a very short time, using high-class laser processing machines. We have the equipment of renowned companies producing lasers for cutting metal sheets.
Black sheet laser cutting is performed with an accuracy of 0.05 mm. The maximum dimensions of the laser-cut element are 1500 x 3000 mm. The technologies we use allow us to maintain high repeatability and precision when cutting details. Our machines allow for the laser cutting of metal sheets with a thickness of up to 20 mm in the case of black sheets and 12 mm in the case of stainless steel.
If necessary, we help our clients to prepare technical drawings of the details to be cut. We always offer help and advice to complete the order using optimal technologies. We make every effort to ensure that the laser cutting of metal sheets in our company runs quickly and efficiently.

What are the advantages of laser cutting metal sheets?
Laser cutting of metal sheets allows obtaining of a very precise shape of various materials. Our modern equipment ensures high repeatability. During processing, a laser beam is used to distribute energy over a small space. At the moment of contact of the beam with the surface, some of the energy is transferred, which allows for making very precise cuts. Thanks to our knowledge, we can adjust cutting methods to specific materials to obtain the maximum quality.
Laser processing has several forms: reactive cutting, cutting in the liquid state, or cutting involving the formation of cracks. In all of these cases, we ensure minimal material deformation. Importantly, the cutting process does not affect the surface - the material retains the same properties as it had before. Laser cutting of metal sheets has one more advantage - it allows you to save a lot of time. After preparing the appropriate design, we immediately proceed to the execution of the order. This is the best solution for all companies looking for efficient optimization of all production processes.
How much does laser cutting of metal sheets cost?
The final price of metal sheets laser cutting depends, among others, on the type of processed material. The cost of cutting carbon steel may differ from the operating cost of cutting stainless steel. Another important factor is the thickness of the material. When pricing the service, we also take into account the scale of the difficulty of executing the order. If you are interested in the price list of metal sheets cutting, please contact us!