Aluminum cutting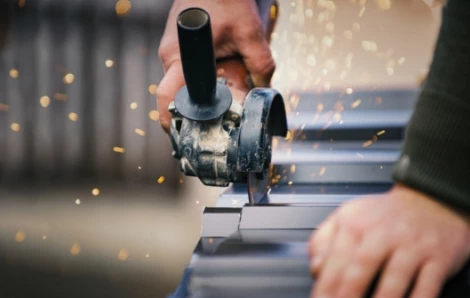 Our company offers comprehensive production solutions in the field of laser cutting of aluminum, e.g. profiles and pipes. We employ qualified and experienced workers who professionally create carefully contoured and smooth assembly parts. We have a modern machine park and reliable devices, therefore we can guarantee our clients maximum precision and great repeatability of manufactured elements.
What are the advantages of aluminum laser cutting?
Aluminum laser cutting allows you to achieve precise results. The manufactured elements are distinguished by a clean and smooth structure. We provide serial production and execution of an individual client's project. Thanks to our experience in the industry and the availability of modern devices, we can guarantee precise and quick execution of orders at the highest level. The laser beam allows for achieving a relatively short production time while maintaining a low power consumption.
We are able to implement any client's idea - aluminum cutting allows you to create unique and perfectly contoured shapes. We offer comprehensive services - at the request of the client, we can also prepare a project and then carefully execute it. We guarantee optimal material consumption due to narrow cutting gaps and the proper arrangement of elements.
Laser cutting of aluminum is an increasingly popular method of processing due to the guarantee of avoiding adverse effects on the surface of materials processed at too high or too low temperature. Calibration of the parameters of computer-controlled machines allows us to precisely execute orders.