Rolling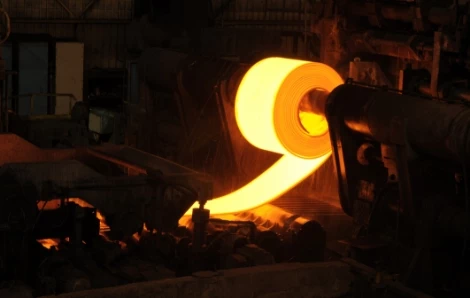 As part of our business, we deal with metal sheets rolling - preparing their shape in such a way as to meet certain criteria. We specialize in precise plastic processing for various industrial needs. In our work, precision and knowledge about a specific raw material – are of great importance - we always adapt the nature of rolling to the type of material and the purpose specified by the customer. High qualifications, knowledge, and experience gained during work enable us to take up the most demanding challenges.
Advanced rolling machines
We have a modern machine park, thanks to which we can carry out even the most difficult tasks. Our experience in the industry is a big advantage - we know very well how to use advanced technologies. We use innovative and reliable conventional and computer-controlled rolling mills. Using this type of technology, we can guarantee a wide range of services, allowing the metal sheets to be given an assumed curvature. The effect of modern rolling can be any shape with a noticeable transition of the radius to the next.
Processing with modern rolling mills
With reliable rolling mills, we can provide quick rolling of both thick and thin metal sheets. We guarantee a flexible approach to various parameters of the raw material. Thanks to the use of computer technology, we can obtain a finished product that will be prepared according to the individual needs of the customer. It is worth remembering that the parameters of the maximum thickness depend on the type of material, the rolling width, and the size of the radius. Our services include other metalworking processes such as bending metal sheets.
Cold rolling
Metal rolling can be performed both cold and hot. Each of the methods has different characteristics, and thus advantages and disadvantages. Cold rolling is carried out at or slightly above the ambient temperature. The product of this method is a metal with a shiny, smooth surface without any scratches. Low temperature does not adversely affect the physical properties of the material
Hot rolling
Hot rolling involves processing metal at a temperature of up to approx. 1200 ° C. Heating the material increases its plasticity and thus reduces the force necessary to shape it. The final stage of processing is the cooling of the finished products, during which their dimensions also change. For this reason, we only use this technique for products without precisely defined parameters.